CDFA in Annapolis, Maryland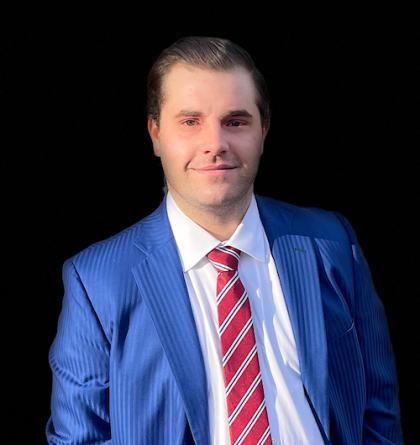 Steven F. Bryant
Founder, CDFA
Steven F. Bryant is our highly regarded Certified Divorce Financial Analyst® (CDFA), and investment advisor. He brings a unique blend of professional and personal experience to the table. A graduate of Quinnipiac University, Steven's journey into the world of divorce settlement analysis is rooted in his own life experiences. When his parents divorced, he witnessed firsthand the emotional and financial toll it can take on families. From that moment, he made it his mission to pave a smoother path for those going through similar situations.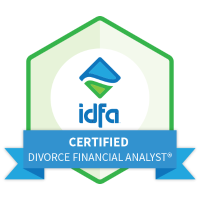 Top-Notch, No-Nonsense Support
Our approach at Synergy Divorce Solutions is centered on providing transparent advice and comprehensive solutions—because our goal is to help you secure your financial future. We're here to offer a fresh perspective, committed to helping you look beyond the immediate turmoil and toward a more stable post-divorce life.
Let Us Ease Your Worries
You're going through a lot, and we understand how stressful divorce can be. At Synergy Divorce Solutions, we turn complex financial jargon into simple, approachable language, empowering you to make informed, confident decisions about your future and your finances.
Testimonials
Our clients mean everything to us. Read what they're saying about their experiences with Synergy Divorce Solutions.
Steven Bryant is an amazing resource who puts all the pieces together quickly and efficiently and who is superb when it comes to customer service. He is always available to chat, works incredibly diligently, and, importantly, is very detail-oriented. He is NOT just a numbers guy or an organizer of documents. He understands the entire divorce process, from soup to nuts, and can provide invaluable counsel as you navigate this difficult and often confusing area.
Steven at Synergy was absolutely wonderful! He is a great listener and extremely knowledgeable. He helped a tough situation become less stressful. Steven was always ready to answer a phone or e-mail. You can tell he really cares about what he does and his clients. I can't thank him enough for the peace of mind he gave me.
The legal climate around divorce typically creates hostility and mistrust between people who are already struggling with difficult emotions. The Synergy Divorce Solutions team provided a neutral forum where we could objectively discuss our circumstances and potential cost effective solutions.
Synergy Divorce Solutions in the Media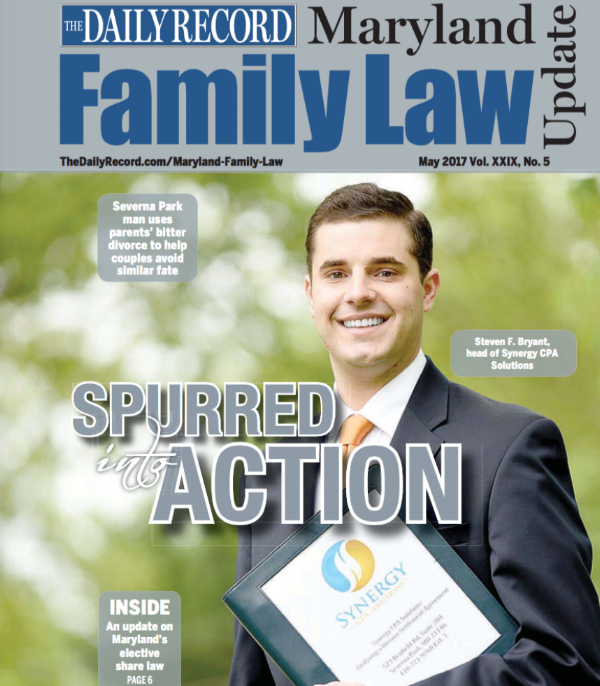 Synergy Divorce Solutions in the Media
Our work hasn't gone unnoticed. We've been making waves in the media, gaining recognition for our innovative approach to divorce financial planning. Our CDFA's unique strategies and commitment to our clients' financial stability have earned us a strong reputation throughout Annapolis, Baltimore, and Washington, D.C.
Family Law & Finance:
What You Need to Know
In divorce cases, the most contentious issues usually revolve around finances. Spouses often fear for their financial security post-divorce. From tax liabilities to Maryland's equitable division laws, our CDFA is here to explain what you need to know to navigate your divorce with confidence.
Efficient & Creative Solutions Tailored to Your Budget
We understand that every divorce or separation is unique, and so are the financial challenges that come with them. At Synergy Divorce Solutions, we provide invaluable advisement throughout the divorce process. Through comprehensive financial analysis and planning, we visually demonstrate to our clients what an equitable settlement agreement would look like based on their unique circumstances. When individuals can visually see that they are receiving a fair agreement, it empowers them to move forward with the process with efficiency and peace of mind.
With Synergy Divorce Solutions, you're not just getting through your divorce — you're setting the foundation for a financially secure life post-divorce. We don't believe in a one-size-fits-all approach. Our divorce financial advisor is skilled at devising solutions that are customized to your specific needs and budget constraints. Trust our CDFA to help you turn this challenging chapter into a gateway for a fresh start. Begin your journey today with a free consultation. No strings attached. No nonsense. Just sound guidance and information on how we can help you achieve your goals.